We Will Tell you Hanssem's various news
Hanssem Nexus Selected as an Exemplary Taxpaying Company / The 51st Taxpayers' Day event was held at
2017-04-26
Hansem Nexus was selected as an exemplary taxpaying company, of which the president Lee Young-Sik was appointed as an Honorary Tax Commissioner.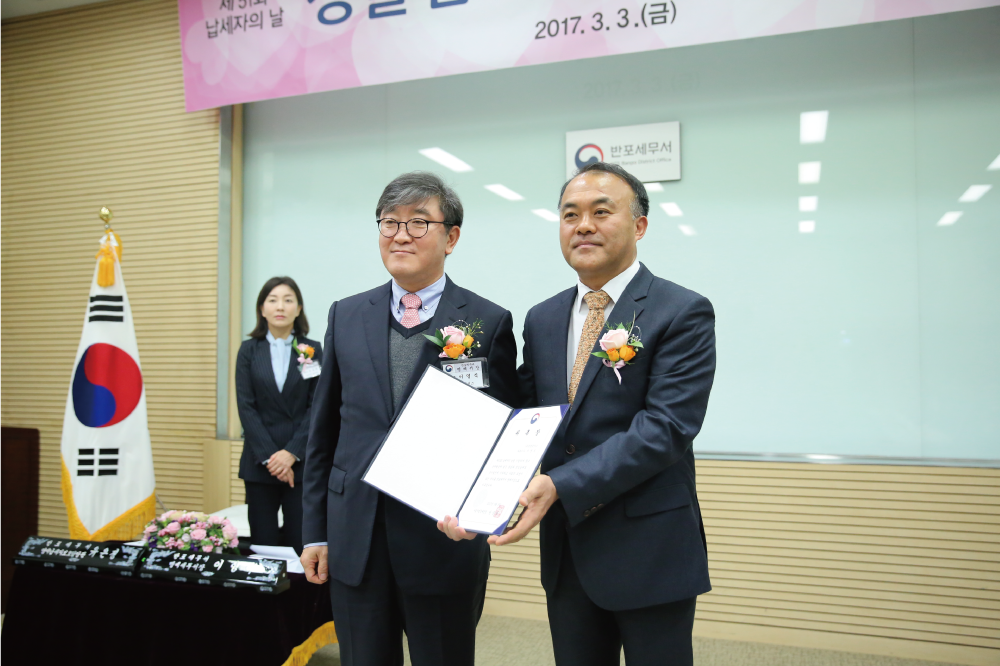 Hansem Nexus was also selected as the model taxpaying company in 2015,
as well as last year and received an award from the Ansan Taxation Office.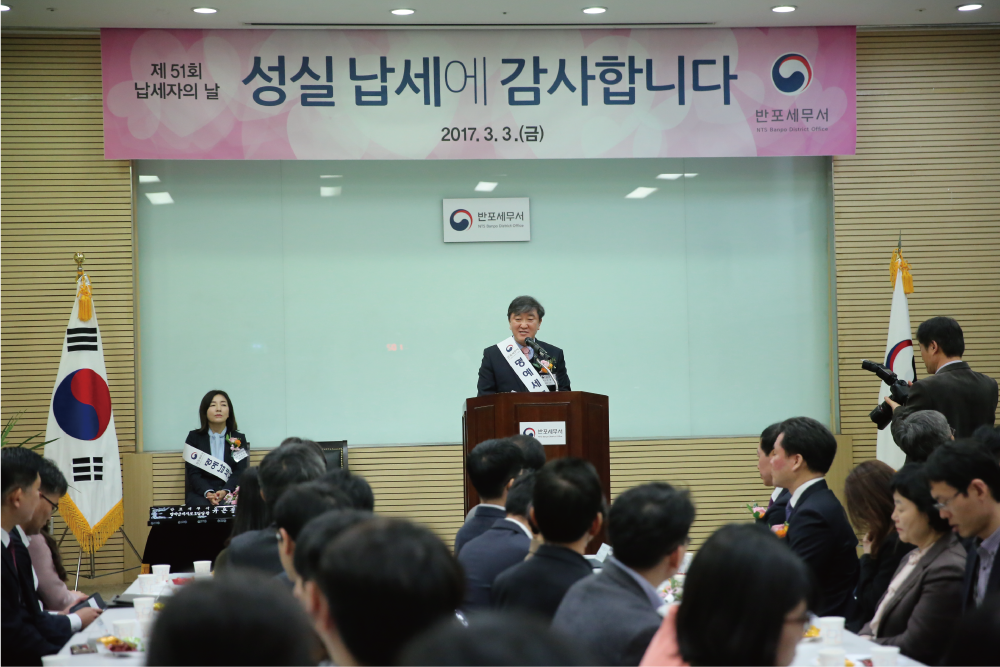 President Lee Young-Sik was appointed as the head of the tax office of the Honorary Department,
and each department was inspected, received reports on their work and had an experience with an honorary booklet.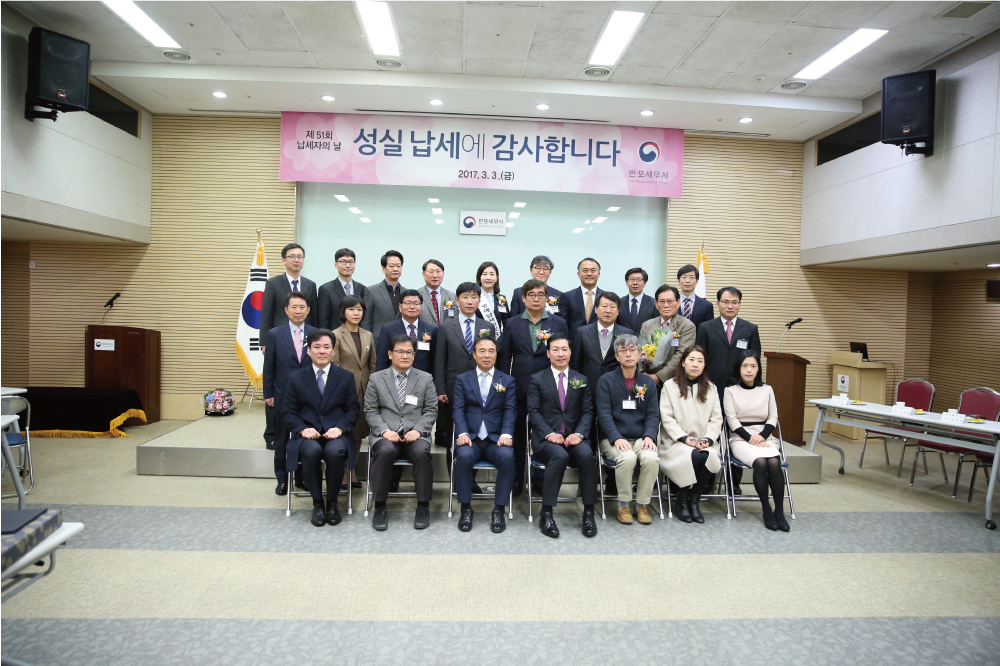 In order to be selected as a model taxpayer,
there has to be no local tax delinquency for the past five years,
the transaction order such as receipt issuance and collection has to be correct and also has to contribute to the society continuously.
We congratulate Hanssem Nexus for being an example of an exemplary company and for its award.