We Will Tell you Hanssem's various news
At the Gyeong-gi Province Quality Circle Competition hosted by the Gyeong-gi Province and supervised by the Korean Standard Association,
the Manufacturing Division of the Quality Circle, Daico, has been awarded the grand prize by presenting the topic 'Reducing the nonconforming product rate
through the improvement of incongruent manufacturing in Daico' on June 1st.
A circle is an activity in which the employees solve the problems on spot by voluntary improvement for cost reduction,
quality and productivity improvement, customer satisfaction, to contribute to the improvement of quality and more. A total of 22 clubs
in the manufacturing division have been conducting the conference for the improvement of problems.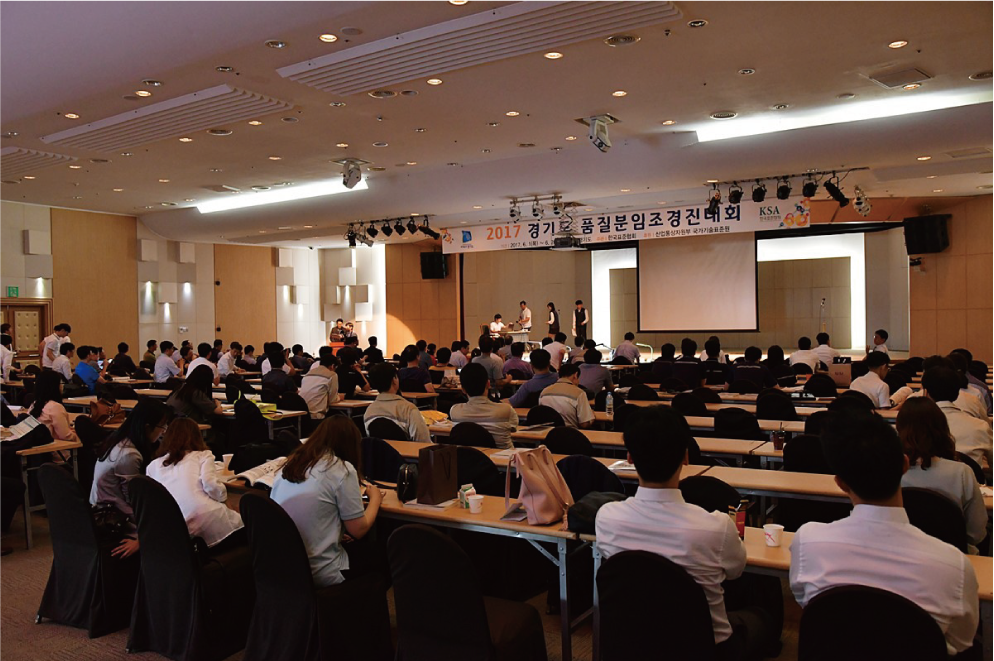 The circle that participated in the contest was SAM Study team producing SAM Bookshelves and Daico Shelves.
President Ha Sang-gyu made a detailed analysis of the process of defects in surface material such as wrinkles and presented a working plan
in order to solve the problems in the future.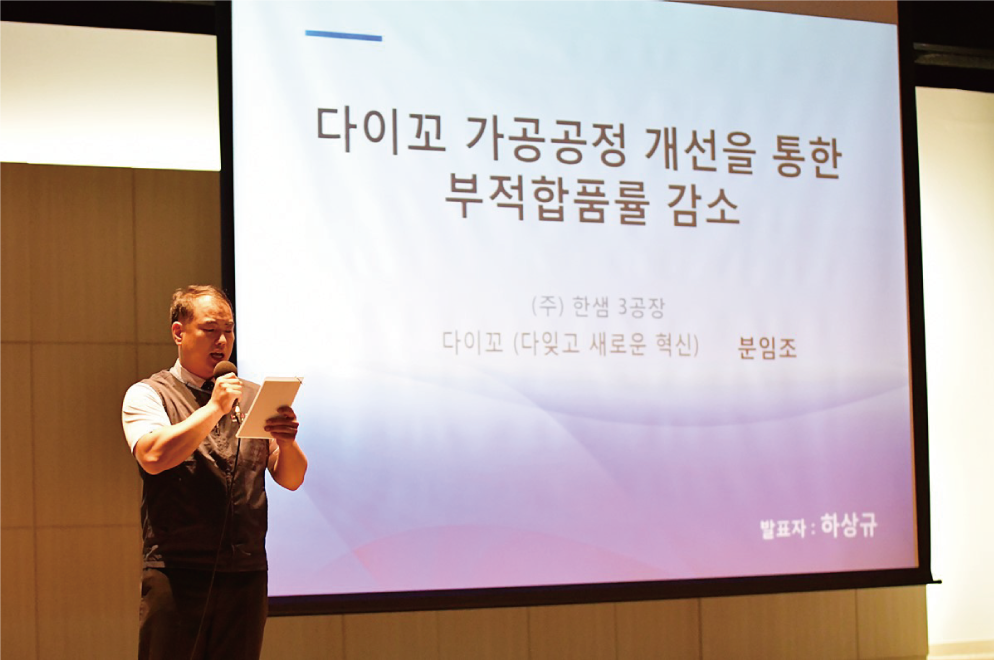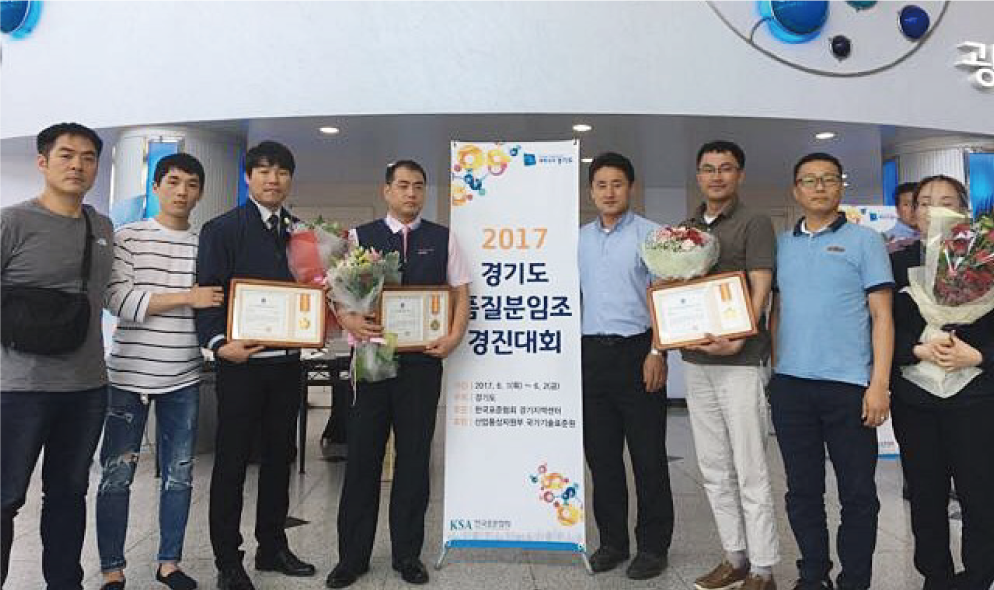 The manufacturing division will continue to improve productivity and quality through more active participation in the circle,
and will challenge quality 6 sigma, PL accident zero and zero accidents.