We Will Tell you Hanssem's various news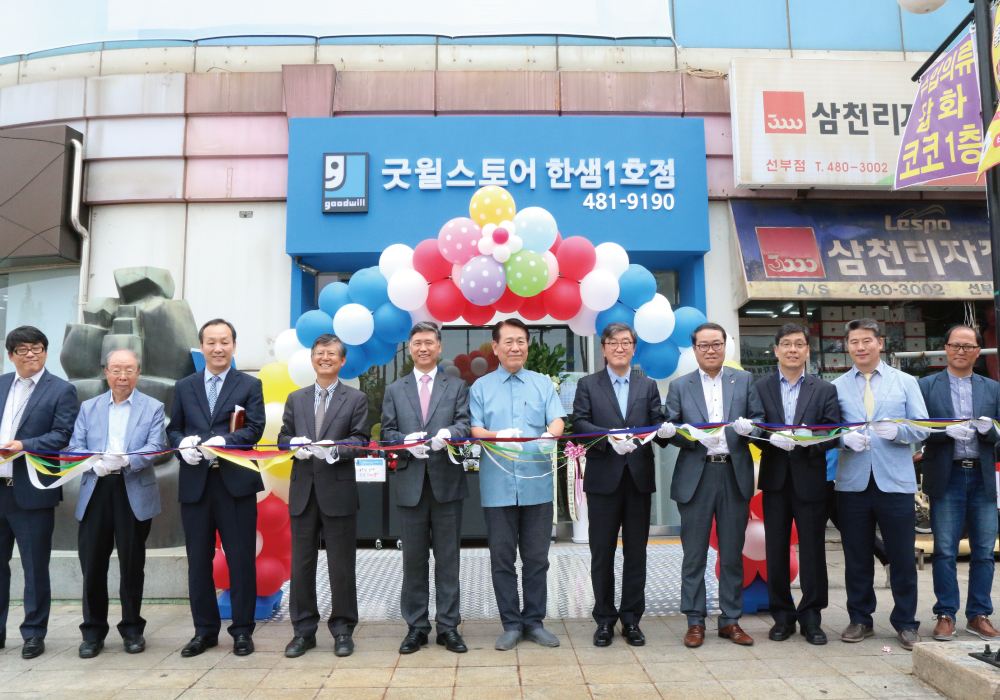 On the 5th of May,
the company opened the doors of the "Hanssem Goodwill Store #1",
a job creation shop for the disabled, at Seonbu-dong, Danwon-gu Ansan City and proceeded its opening ceremony on the 27th.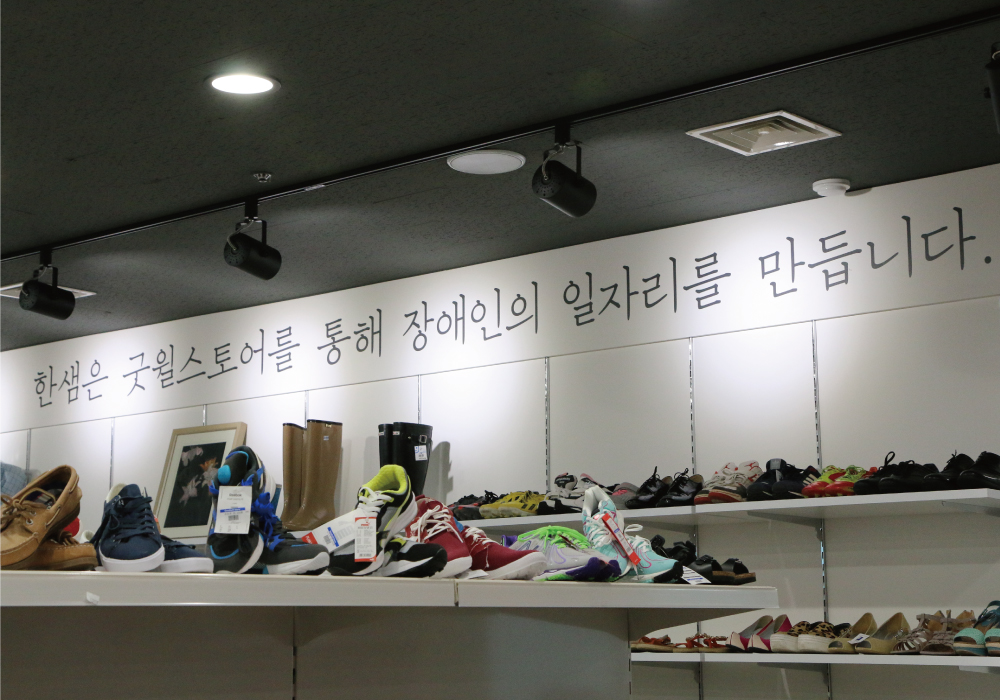 The Goodwill Store is a non-profit store that receives donations of items that are no longer used;
the items are repaired and then sold again. We hire disabled people as the salesperson of the store.
This is to provide not only a one-time help opportunity but it is to provide economic independence, a chance to work with co-workers and exchange conversation with the customers,
an opportunity to become a member of the society and to give emotional stability to the severely handicapped people.
The profits earned at the store will be used to create more jobs for people with disabilities, thus making it possible for a sustainable employment for the disabled.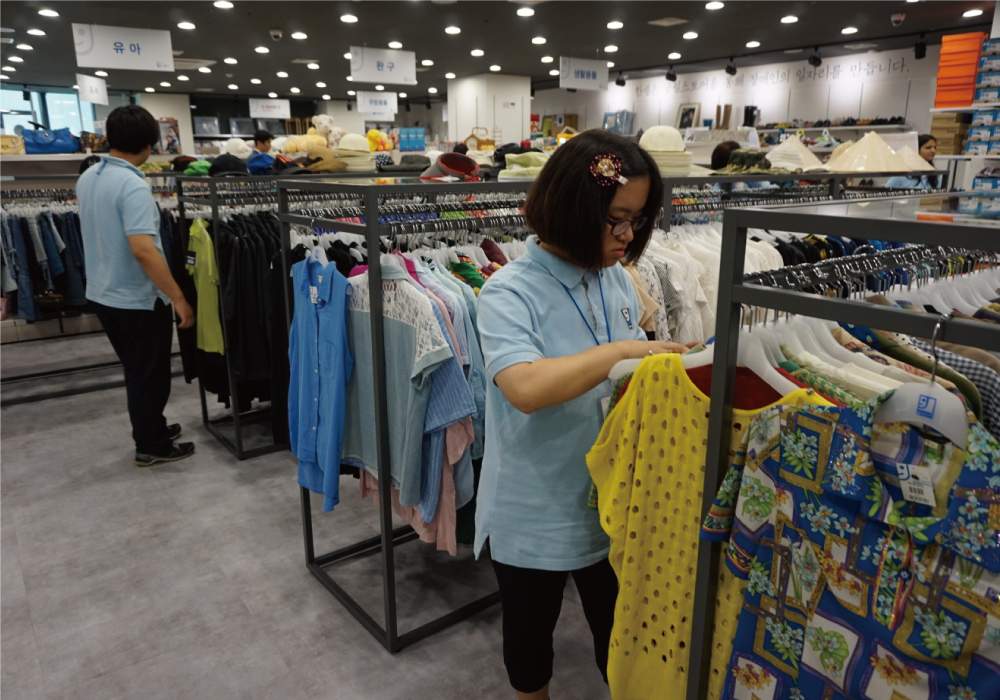 The Goodwil Store Hanssem Shop#1 located in Seonbu-dong, Ansan City, Gyeonggi-do, has a scale of approx. 150 pyong, and sells donated clothing, kitchen utensils,
small domestic appliances, toys and others. To this end, Hanssem has started donation campaigns at the head office in Seoul and at the manufacturing division in Ansan in late May.
Some of the items sold at the store are signed t-shirts of the gymnastics national athlete Son Yaeon-Jae and short track national player Shim Seok-Hee.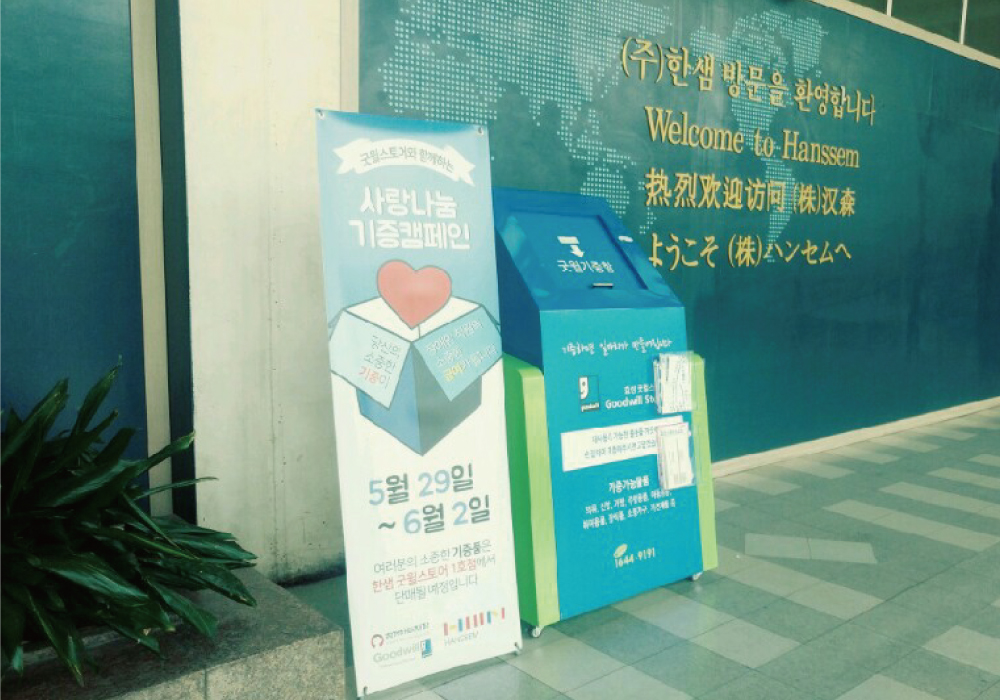 In February,
before the opening of the Hanssem GoodWill Store,
we have established a subsidiary company named Han Ma-Eum Co. Ltd. (One Heart) that helps manage the disabled people professionally and systematically.
In addition to the employment at the Goodwill Sotre, Hanssem is also employing handicapped people in various forms such as a cafe barista, office assistant, design assistant and
others at the head office. Last November, we signed an employment contract with 36 amateur athletes affiliated with the Gyeonggi Provincial Disabled People Sports Association
in collaboration with the Gyeonggi Provincial Employment Office in Korea.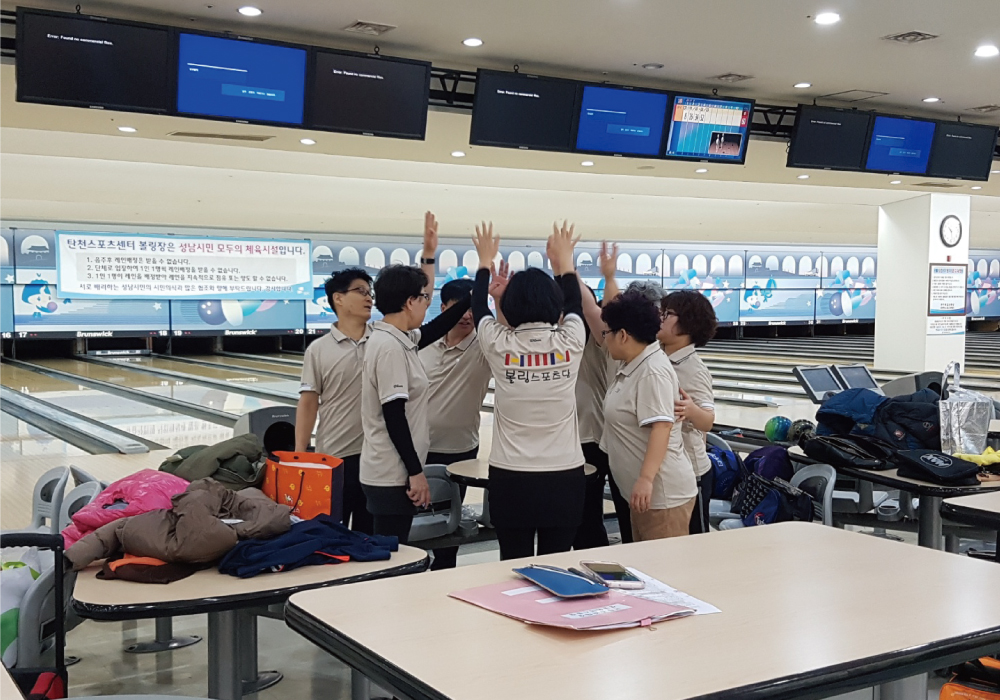 The company will continue to strive to provide a wide variety of jobs for people with disabilities.