We Will Tell you Hanssem's various news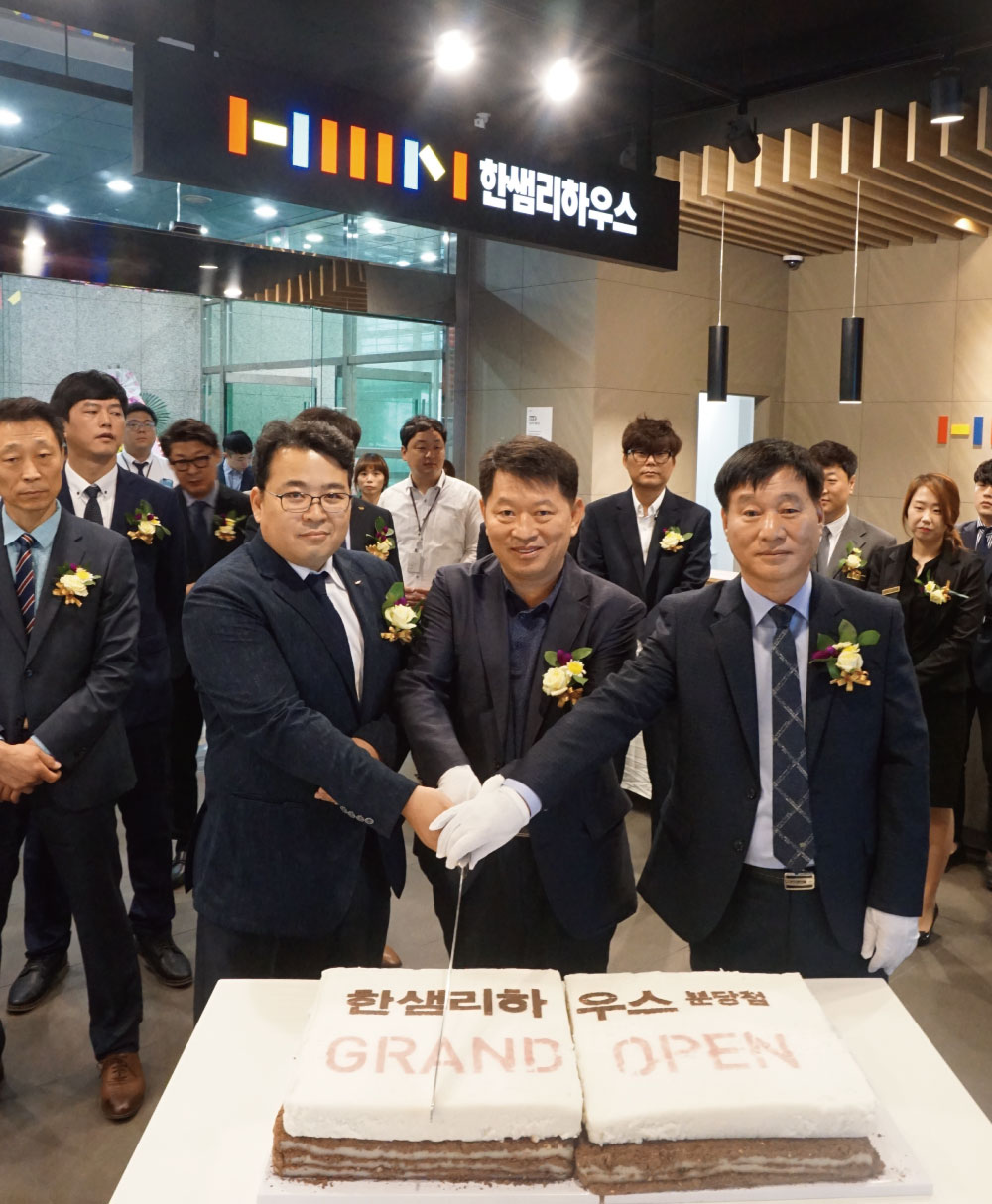 [From left to right _ CEO of the Maison du Ciel Pangyo Agency Lee Hyun-Jik, Vice President of the Business Division Ahn Heung-Gook and CEO of Suwon Youngtong Agency Park Jae-Min]
he Rehaus division has Relocated and expanded on the 15th of last month, the existing Rehaus from Gungnae-dong to Bundang.
The Rehaus in Bundang is located in the building next to the Bundang flag shop.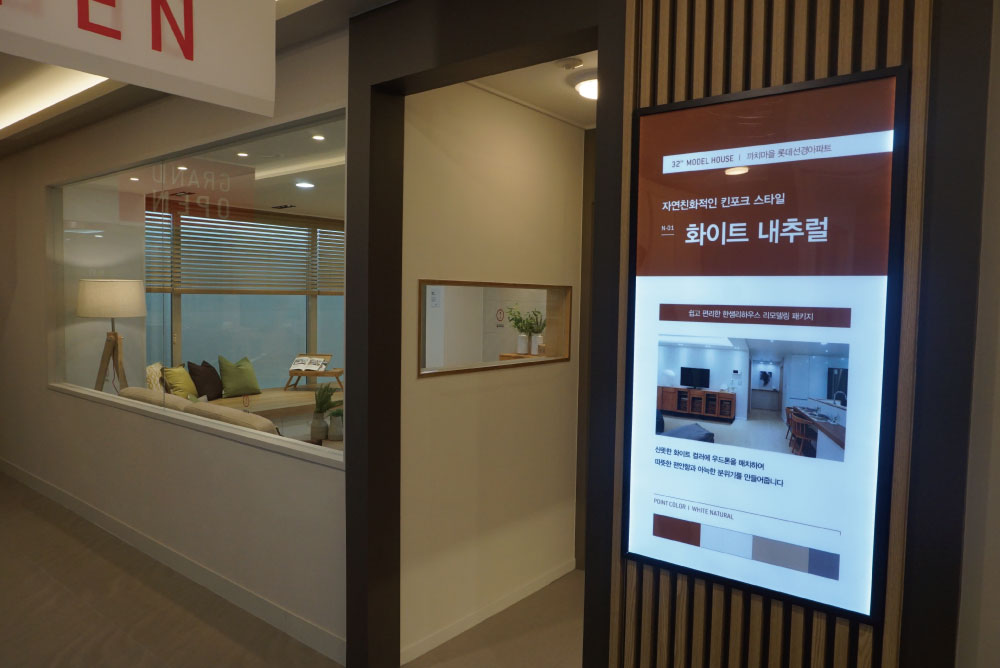 [Kkachi Ma-eul Lotte Seong-kyong 32 pyong apartment, White natural model house]
The 250 pyong-sized store contains 3 model houses and 2 style zones that have been designed to fit with the actual area size of nearby apartments,
so that customers could see and experience for themselves, how the room would look like after Remodeling.
In addition, we have set up an 'Interior Lab' of which the customers can check and select the samples of the bathroom, window, floor, lighting and other materials.

[Interior Lab]
On this day,
the vice-president of the head of business department Ahn Heung-Kook, the local field manager Moon Yong-Jo, the manager Chae Seung-Min, and Representatives.
from local affiliates attended and wished for the success of the Rehaus.

The CEO of the Maison du Ciel Co. Ltd. said.
"As the house can be shown directly through the Rehaus,
the consultation time shortens and the customer's satisfaction increases, which contributes greatly to increase the consultation rate.
It is not easy for us, a company that has a Relative large scale, to show a model house of the same level that the customers want. Hanssem, by providing such a store, increases the efficiency for the customers.
Hanssem is a solid partner that is essential for successful interior companies like ours. However, the Gungnae-dong store couldn't Reflect the latest trend, Resulting in a somewhat difficult situation"

[Model house interior]
The Rehaus division has 9 ehouses nationwide including the Bundang branch.
We hope that the expansion and Relocation of the Bundang Rehaus store can become a catalyst and achieve the goal of 2 billion Won per month.
Store information: Seong nam-si Bundang-gu Sunae-dong Street no. 22-2. Hoonos Building, Floor 1,2.