We Will Tell you Hanssem's various news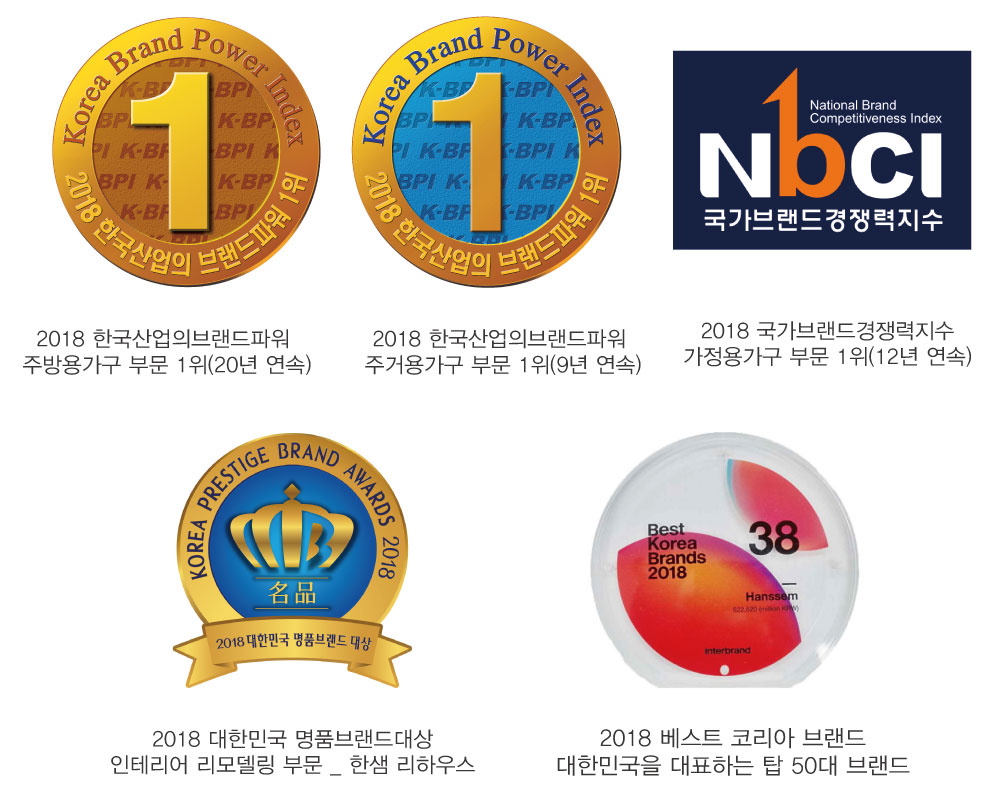 Ranked top for 12 consecutive years in National Brand Competitiveness Index (NBCI)
Ranked top, for 12 consecutive years in Household Furniture Sector, on the last 6
th
in the 2018 national brand competitiveness index (NBCI)
NBCI is a brand competitiveness index performed by the Korea Productivity Center every year. It evaluates companies in six areas such as brand recognition, image, credibility, and loyalty, which have been formed through the marketing activities, and publishes the results

2018 Hansam Lee House received a South Korean Luxury Brand Grand Award in Interior Remodeling Sector

Hansol Lee House won an award for interior decoration at the 2018 ROK Luxury Brand Awards organized by the Korean Economy Society.
Hanssem Lee House is a Hanssem distribution brand that provides the best products and services needed for interior remodeling at reasonable prices.
Under the corporate philosophy of 'contributing to human development through improving residential environment', Hanssem has been getting good assessment that it has been providing quality products and interior remodeling solutions to customers.
Hanssem ranked top for 20 consecutive years in KBPI kitchen furniture sector, and ranked top for 9 consecutive years in residential furniture sector

On the last 23rd, Hanssem ranked top in the kitchen furniture sector in the '2018 Korea Brand Power Index (K-BPI) for 20 consecutive years as well as in the residential furniture sector for the 9 consecutive years.
Korea Brand Power Index (K-BPI) is a brand management model developed by Korea Management Association Consulting. It is an index that measures the products, services and brand of each industry that occupies a large part of national consumer living.


Interbrand, selected Hanssem as the Best Korea brand in 2018
On the last 27
th
, Interbrand, a brand consulting group, announced top 50 representative brands of the ROK at the 6
th
2018 Best ROK Brands Ceremony.
Hanssem Co., Ltd., a comprehensive home interior specialist company, ranked 38th at the 2018 Best ROK Brand Awards.