We Will Tell you Hanssem's various news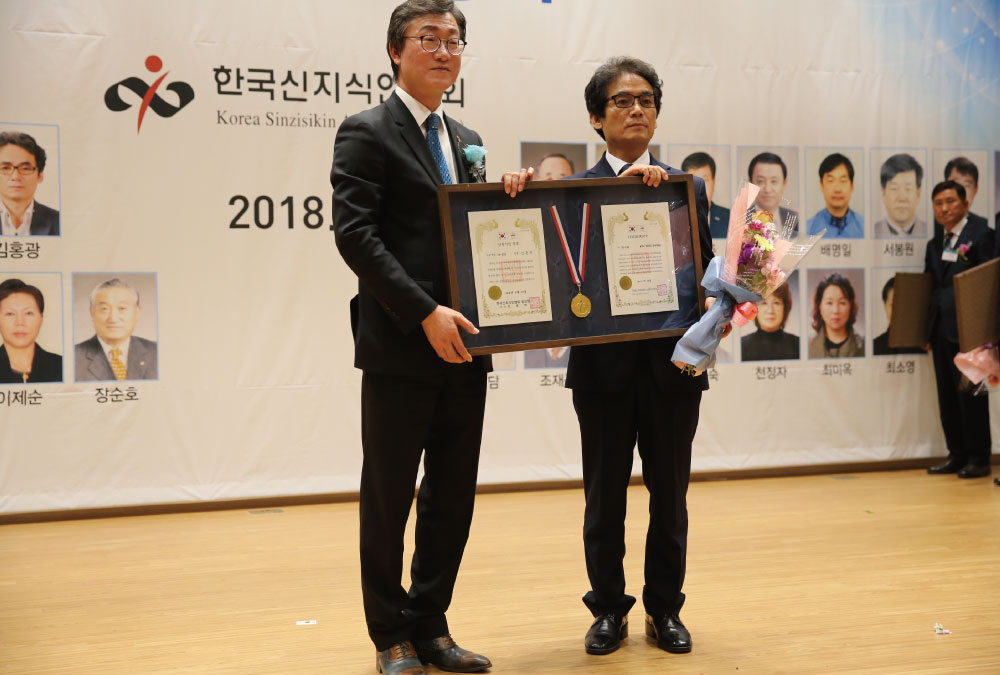 On the past April 27,
Director Kim, Hong-gwang, belonging to the Korea Institute of Industrial Technology (KITECH), was selected as the new intellectual in the Republic of Korea in the year 2018.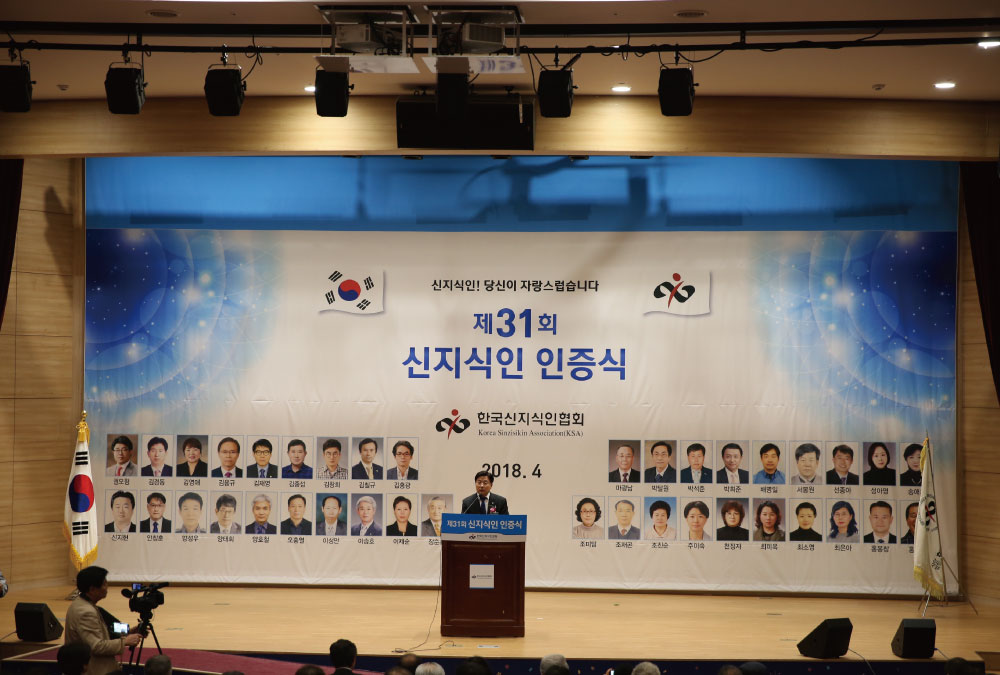 As a project that had been carried out in the year 1998 by the former President Kim,
Dae-jung for contributing to the national development by socially sharing the knowledge information in the diverse fields,
'The New Intellectual Selection Project', which had been supervised by the New Intellectuals Association of Korea, which is affiliated to the Ministry of Public Administration and Security, greets the 31
st
time this year.
The new intellectuals are selected by going through the screening by the expert committees from the various circles.
And, by receiving the recognition for the meritorious deed of having contributed to the development of the furniture industry through the materials,
the development of a new engineering method, the innovations of the environment and the safety, etc., Director Kim, Hong-gwang was selected as a new intellectual of the Republic of Korea.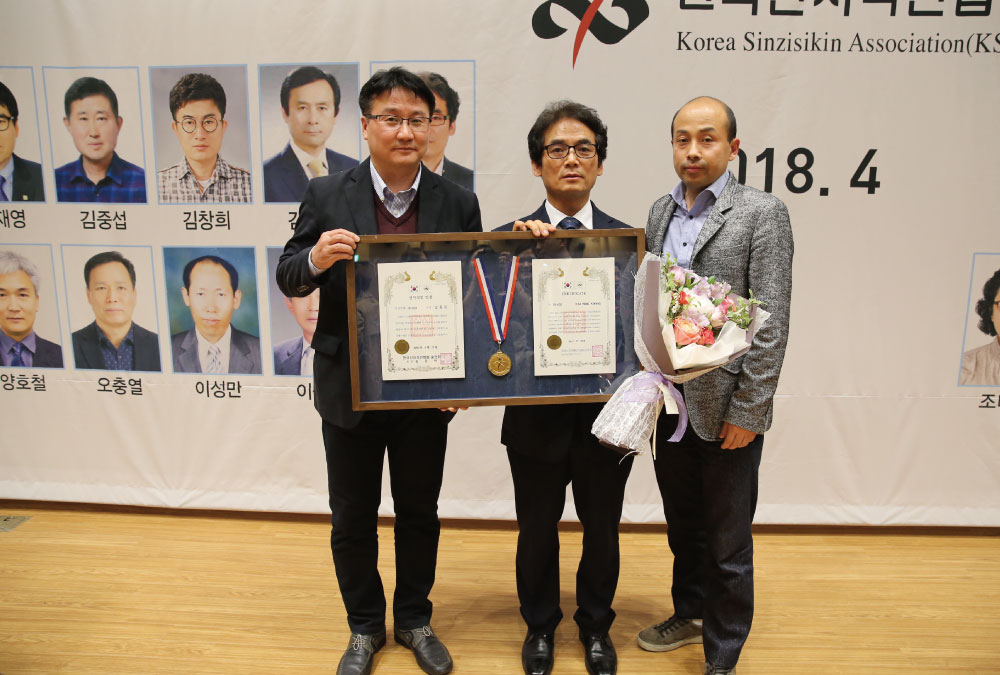 Meanwhile, the Korea Institute of Industrial Technology (KITECH),
in which Director Kim, Hong-gwang belongs, has been conducting a research that heightens the quality and the safety in the whole process from the design to the manufacturing and construction.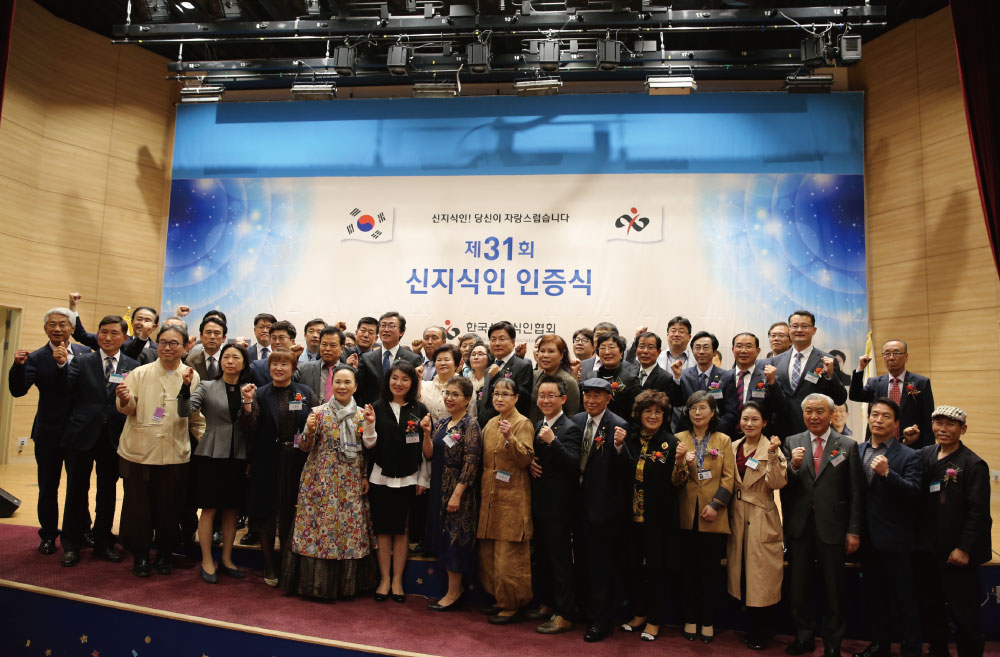 Especially, in the past April,
by launching a product with the specifications of which the environment-friendliness, the durability, the safety, and the practicality were heightened by one phase compared to the pre-existent products,
it has been leading in making the prestigious furnitures that can be used safely for a long time. In addition, it has been continuing with a research that can materialize the innovations of the residential environment through the furnitures,
including the developments of the furnitures onto which the IoT technology has been grafted and the others of the like.