We Will Tell you Hanssem's various news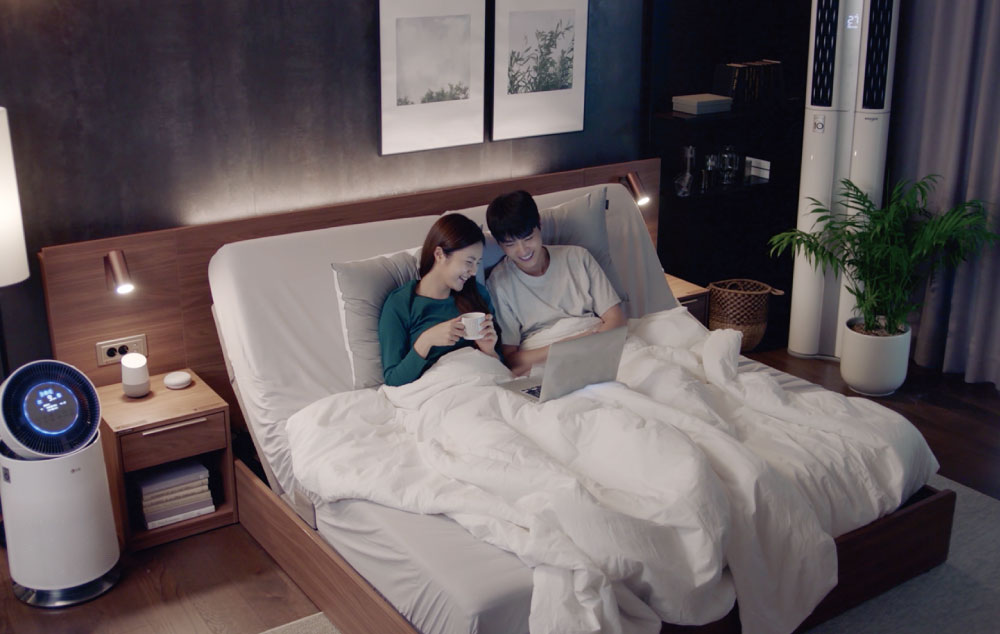 Hanssem Co., Ltd. (Representative Director Choi, Yang-ha), which is a corporation specializing in the general home interiors that represents the Republic of Korea,
stated the plan to link the Hanssem products with the Google Home, which is the AI speaker of Google. Hanssem plans to make the residential environments that are controlled through the voice recognitions by holding hands with the Google Home in the home IoT (Internet of Things) market.
Beginning with the smart motion bed, which is controlled with the Google Home, Hanssem plans to expand to the diverse products.
If the Google Home is linked to the Hanssem Bach 801 Smart Motion Bend, which is scheduled to be launched in September, the control becomes possible with the posture that is desired by the user with only the voice and without any remote controller. Also, through the Google Home, the simultaneous controls, too, of the diverse devices and the smart motion bed that are linked with the Google Home are possible. It is scheduled that the smart motion bed, Google voice controlled service will be supported through an update within the year after the launch of the product.
Regarding the Google Home, as a voice recognition speaker that is based on the Google Assistant, which is a voice secretary technology based on the artificial intelligence (AI), the consumers can control the environment inside the house with the voice through the Google Home.
Hanssem will exhibit the furnitures of its own company in the Google Housewarming event on September 11, which will be proceeded to fit the Korea launching of the Google Home this time, and in the Google Home Popup Store, which will be held at the Star Field COEX Mall, the Hanam Star Field, and the Goyang Star Field from the 18
th
to the 30
th
. It is planned that the Popup Store Experience Zone, which will be decorated with the bed room and the living room space, will be decorated with the bestsellers and the new products of Hanssem.
In the meanwhile, beginning with the MOU related to the home IoT with LG Electronics in the past 2016, based on the linkage with the Google Home, Hanssem plans to make its position as the frontrunner in the home interior IoT market firm.
A related source at Hanssem said, "Beginning with the partnership this time, Hanssem will worry about a method for diversely utilizing the IoT in the residential environment. I have the high expectation that, by having the core values that are related to the residential spaces that are Hanssem's only and the technologies of Google combined, the products in the new paradigm will be able to be introduced."
Mickey Kim, the Executive Director generally managing the hardware business in the Asia-Pacific region of Google said, "I am delighted to be able to inform the plan to link the Google Home that was launched with the Hanssem furnitures. I hope that, through the Google Home, the diverse furnitures of Hanssem, including the smart motion beds, can be comfortably controlled through the voice."