We Will Tell you Hanssem's various news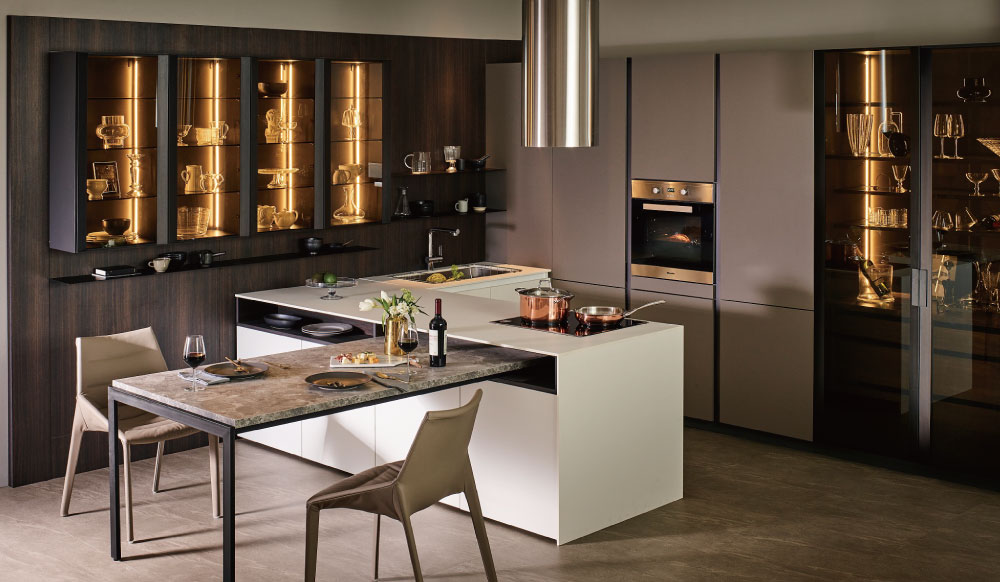 Hanssem Co., Ltd. (Representative Director Choi, Yang-ha),
a corporation specializing in the general, home interior launched the new product 'Kitchen Bach FENIX' of Kitchen Bach, which is the premium, kitchen furniture brand of its own company.
This product utilized the special material 'FENIX', which is strong against the contaminations and the scratches,
as the surface finishing material. FENIX is a new material that was made by the company Arpa Industriale, which is a company manufacturing the furniture materials in Italy,
by applying the nano technology. After signing a contract for the exclusive import and supply regarding the concerned material for the very first time as a kitchen furniture brand in Korea,
Hanssem introduced the new product with the name 'Kitchen Bach FENIX'.
Regarding the small scratches that take place while using the kitchen, the restoration is possible by the customer himself or herself.
This is because the surface finishing material has the property of intending to maintain the preexistent material properties just as they are by having the nano technology applied.
If you put a piece of cloth soaked with water on top of the part of the surface scratch and iron it, the original appearance comes back. Also, because the surface of the kitchen door is specially
coating-handled, the fingerprints do not remain when opening and closing, and the stains can be erased easily.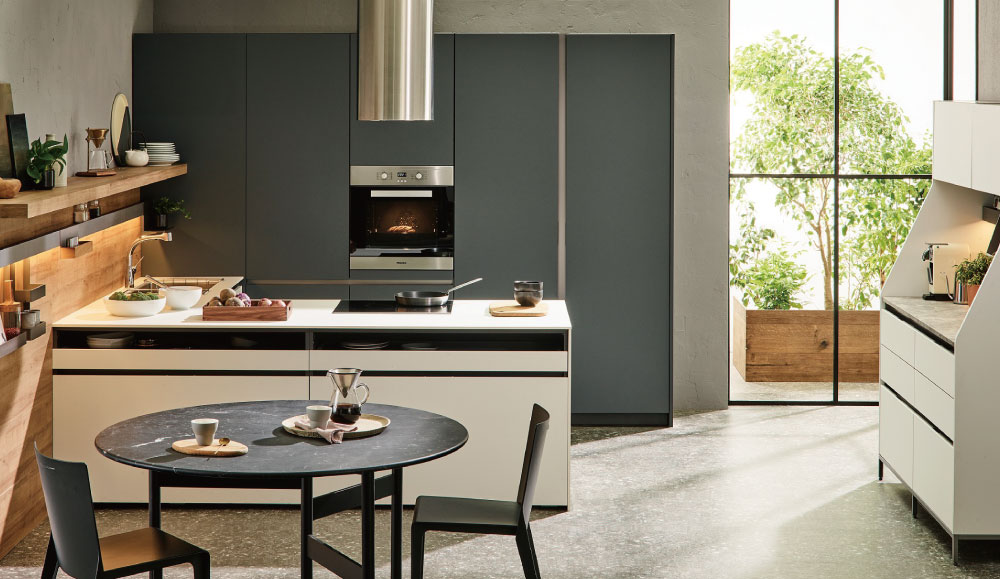 The application of the matte door, too, which has settled down as a kitchen furniture trend recently, catches the eye.
The color can be selected among white, dove (bright grey), mud (middle grey), and dark grey. Regarding the organization of the kitchen,
it can be selected among the styles of 'the wine restaurant', 'the café', and 'the cooking wrap' to fit the lifestyle of the customer.
A related person at Hanssem said,
"The new material FENIX received a lot of the attention at the many exhibitions, including the 2018 Milano Furniture Exposition (Salone del Mobile 2018), Interzum 2017, etc.
As the new product 'Kitchen Bach FENIX' has the extraordinary durability and the design that reflected the latest trends, please do pay a lot of attention."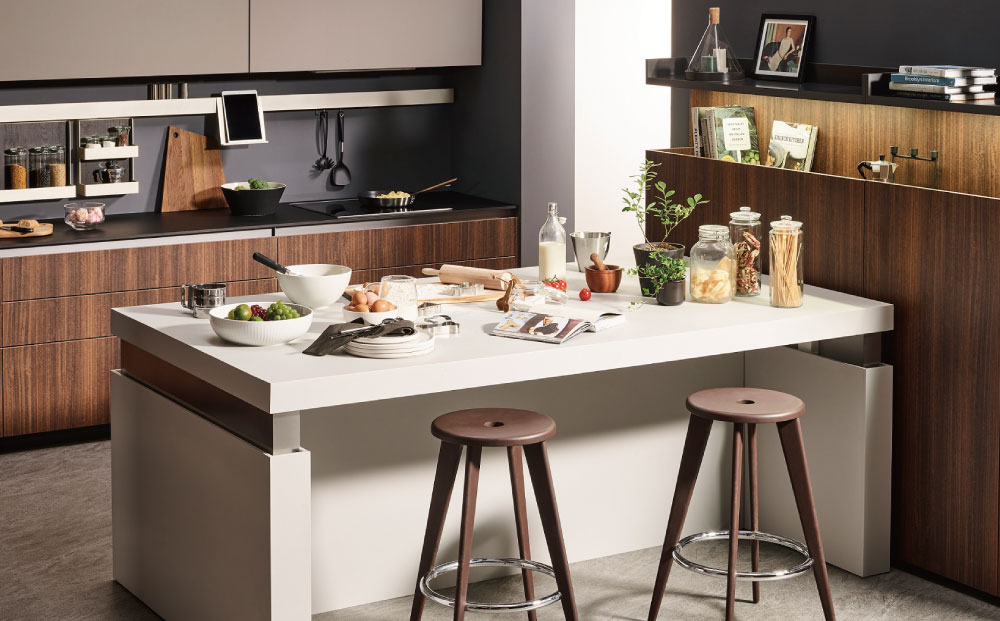 Meanwhile,
by grafting the designs and the functions that fit the special characteristics of the Korean onto the product,
the premium, kitchen furniture brand Kitchen Bach, which was launched in 2016,
has been reflecting the spirit of 'The design beyond East and West' (DBEW), which is the design philosophy of Hanssem.
You can meet it at the offline shops of Hanssem, including the Hanssem Design Park, the Hanssem Flag Shop, the Hanssem Rehaus, etc.