We Will Tell you Hanssem's various news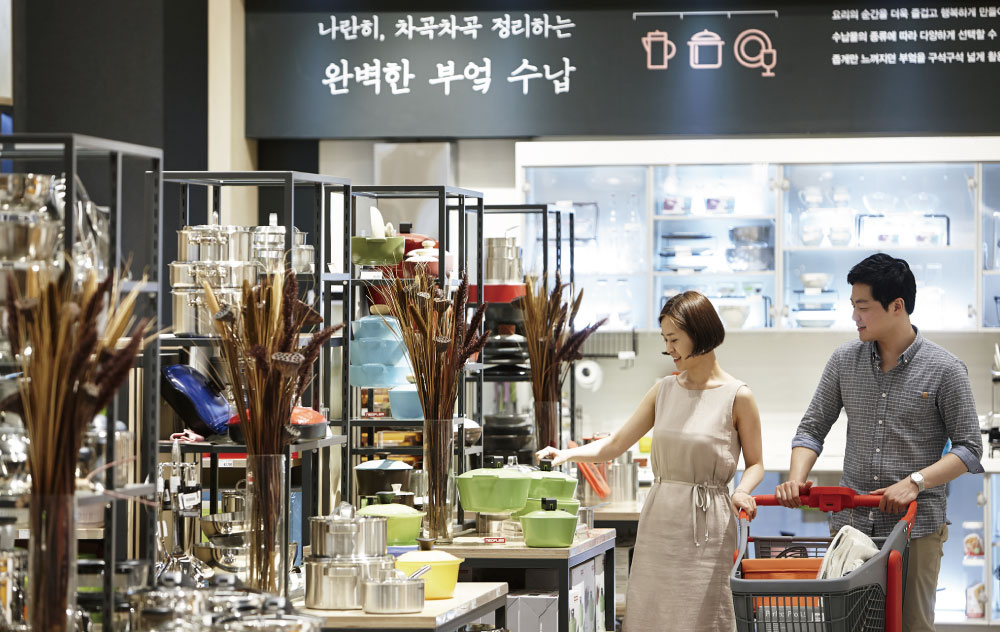 Hanssem Co., Ltd. (Representative Director Choi, Yang-ha), a corporation specializing in the general home interior,
will provide the good-quality workplaces for supporting the economic self-reliance of the one-parent families.
The duty is the position of the sales and the distribution of the household items.
And it gets around to being in charge of the distribution management and the sales of the household
items at the household items halls of the 10 directly-managed stores nationwide, which are operated by the head office of Hanssem.
The time of the work is 8 hours a day and within 52 hours a week.
And, by considering the situation of the heads of the one-parent families, who must carry out the infant care and the economic
activity at the same time, it is planned to make it possible to select the working system by adjusting to the personal circumstances,
including the taking care of the child and the others of the like.
The written application can be received at
seokjy@hanssem.com
.
In case a vacancy takes place regarding the same work in the future, it is planned to preferentially employ the applicant this time.
Also,
to the children of the one-parent families, the diverse culture-experiencing opportunities will be provided.
For this, after concluding a memorandum of understanding (MOU) with the Dawon Social Welfare Society
(Representative Director Chung, Bo-seok), it is planned to operate a youth baseball team and a musical education program.
Meanwhile, at the event commemorating the 'World Day of Women', too,
to be held at the National Assembly on the 8
th
, a guidance pamphlet containing such a content will be provided.
A person concerned at Hanssem said,
"By providing the good-quality workplaces, Hanssem intends to help the actual self-reliance of the one-parent families.
In order for the one-parent families to grow together with Hanssem in the future, too,
Hanssem will spare no diverse supports. Hanssem will cheer for the mothers of the one-parent families and for all of the mothers in the world."