You Can Meet Hanssem
through a Variety of Distributions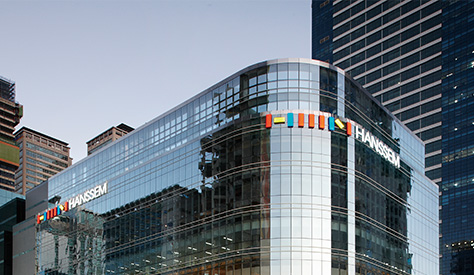 Large company-run stores
Large company-run stores is Korea's biggest total home interior
specialized store and the main office's direct management store in which
you can do one-stop shopping for furniture, kitchen, and living goods.
The Large company-run stores that started with the 1997 launching of
Hanssem interior furniture enterprise was expanded with Bangbae,
Nonhyeon, and Bundang branched and opened Jamsil branch in 2009,
Busan Centum branch in 2011, and Mokdong branch in 2014.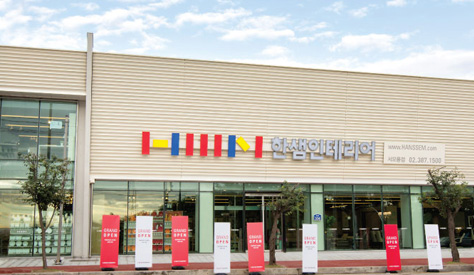 Interior furnishings dealers
Hanssem Interior Agency Store, a capital and country region's contact-
type store in local business district, suggests space interior packages that
fit customers' needs. You can do one-stop shopping not only for furniture
but also living goods in large shops. It is the region's representative
interior specialized store that impresses customers with store, sales,
and product competitive powers, much stronger than other brands
within the commercial district.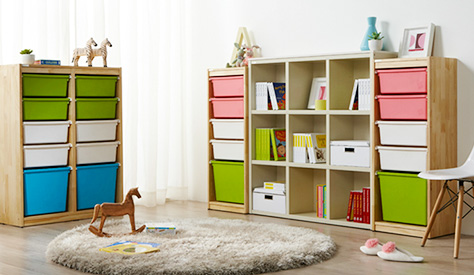 Online shopping mall
Hanssem Online shopping mall, launched in 2008, has been,
growing centered on Korea's top home interior specialized mall,
Hanssem Mall. Hanssem Mall provides the product 'Contents Marketing'
service, optimized for online enterprise by developing hit products
that satisfy customers' needs and locating outside excellent
brands actively.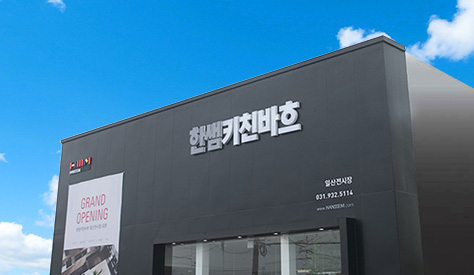 Kitchen furnishings dealers
Hanssem Kitchen furnishings dealers is constantly growing by expanding
the large standardized stores, centered on the high-end kitchen furniture
brand 'KITCHEN BACH,' and providing differentiated display, promotion,
and service. KITCHEN BACH products that give you the highest dignity
and value, plan suggestions that fit into each size of house, and the
world's best exclusive imported brands' equipment are the competitive
powers that only Kitchen furnishings dealers has.
Interior Kitchen Department
Hanssem Interior Kitchen Department is affiliated with excellent interior
stores nationwide and provides the best products and services, needed
for interior remodeling, at reasonable prices. Hanssem Interior Kitchen
Department provides reasonable interior remodeling solutions with
various items and unfailing construction AS service, and excellent interior corporates' experiences and know-hows.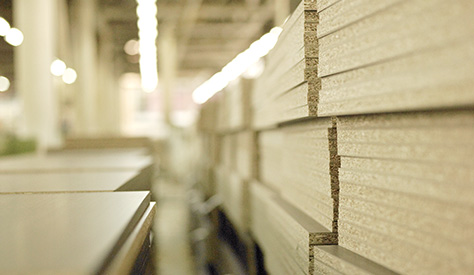 Raw Materials&components Department
Hanssem Raw Materials&components is supplying kitchen and storage
furniture-related items and equipment in the new construction,
reconstruction, and remodeling market, targeting blue-chip construction
corporations and constructors companies, and based on differentiated
products and design and know-hows in distribution and construction
areas, is growing and expanding to the new B2B domain.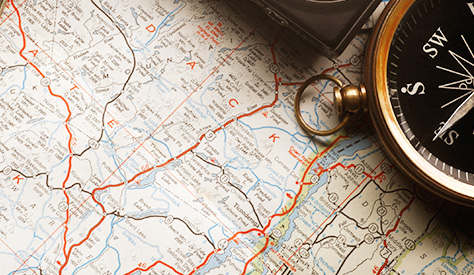 Overseas Corporates
Hanssem, to accomplish the goal, 'The World's Top Corporate in Living
Environment Field,' is targeting overseas markets actively, centered on
the overseas corporates in China, Japan, and USA. We are supplying
kitchen furniture for newly-built apartments with manufacture facilities
in Beijing, China, supplying kitchen furniture at the office and showroom
in Osaka and at Tokyo branch in Japan, and running a cabinet
manufacturing factory in New Jersey and a showroom in Boston, USA.