멀티 디바이스 사용환경 업그레이드, 다양한 수납 솔루션, 스마트한 공간 활용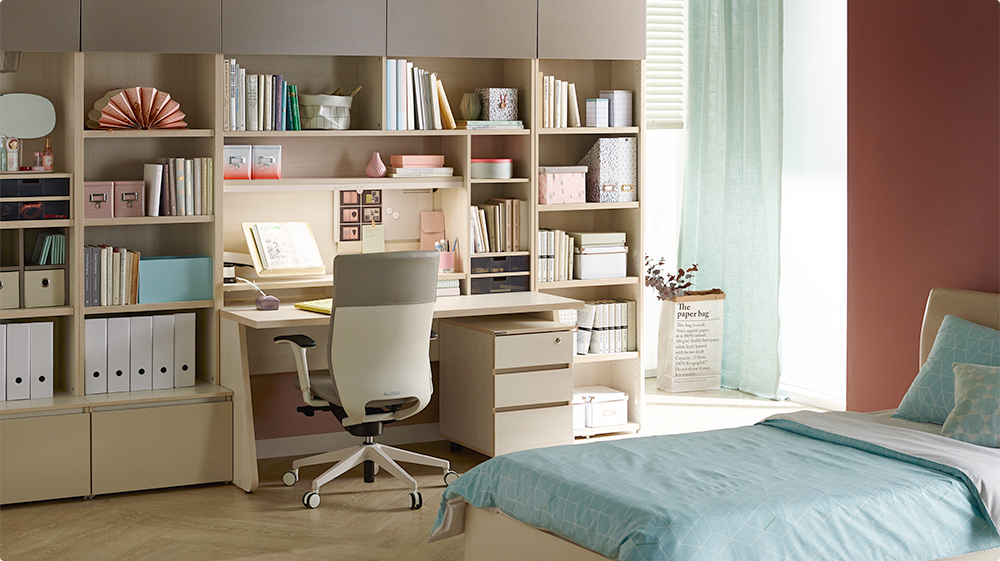 01. Your child can use the sliding steel board as a bulletin board to keep their English vocabulary and daily schedule in check
02. There is a space beneath the bookcase where gadgets, like a computer mouse and keyboard, can be stored.
Enjoy a spacious desktop area with the integral lamp
The LED lamp is long-lasting, economical and minimizes eye fatigue due to minimum light tremors.
A digital device can linked and used as Bluetooth speakers.
Study languages by using Bluetooth speakers instead of using earphones that can cause noise deafness