We Will Tell you Hanssem's various news
On the 8th of last month, the Shanghai Flagship Store has opened its doors.
The Shanghai Flagship Store has opened in a large shopping mall located in Changning,
Shanghai with an approximate size of 13000㎡ (4000 pyong).
It has about twice the size of the Korean flag shop of which contains a flag shop, KB exhibition hall, re-house exhibition hall,
and even a basic construction service that a Korean interior company takes charge of all in all it provides a one-stop home interior service.
The opening ceremony, on the 8th,
was attended by the honorary president Jo Chang-gul, the president Choi Yang-Ga,
the vice-chairman Kang Sung-Su, other Korean employees and the China's foreign minister.
The China's foreign minister wished for the success of Hanssem in taking their first step into the B2C Market in China.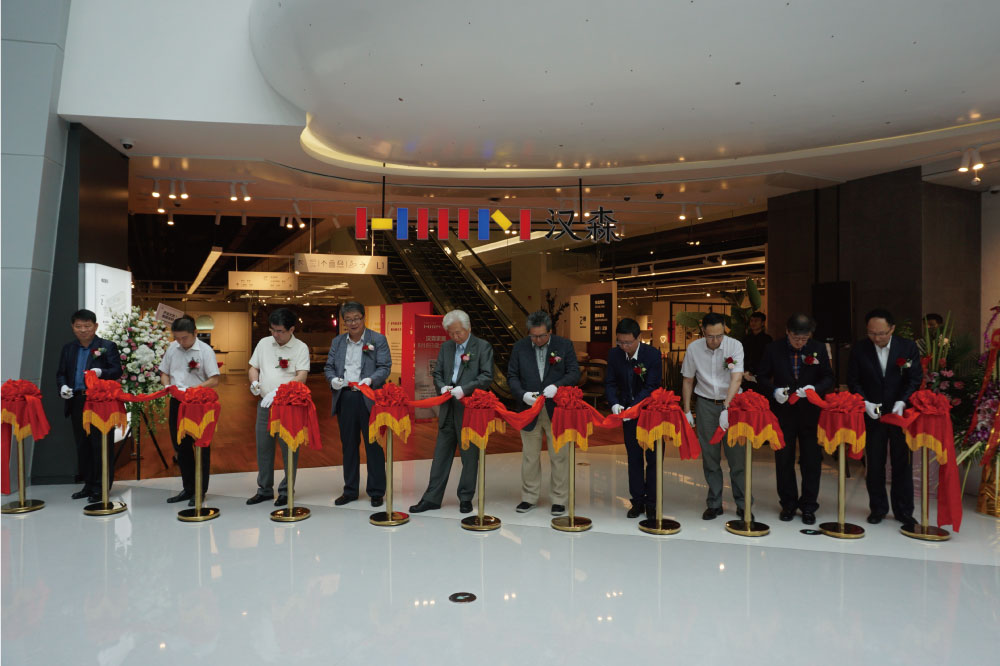 [Korea-China tape-cutting]
The Chinese market is a gateway to Hanssem's growth as a global company.
We hope that the Shanghai Flagship Store, which has cost about 740 trillion won,
can become a foothold for the growth into a global home interior company with the success of the Chinese home interior market.


2017.08.08 Maeil Business Newspaper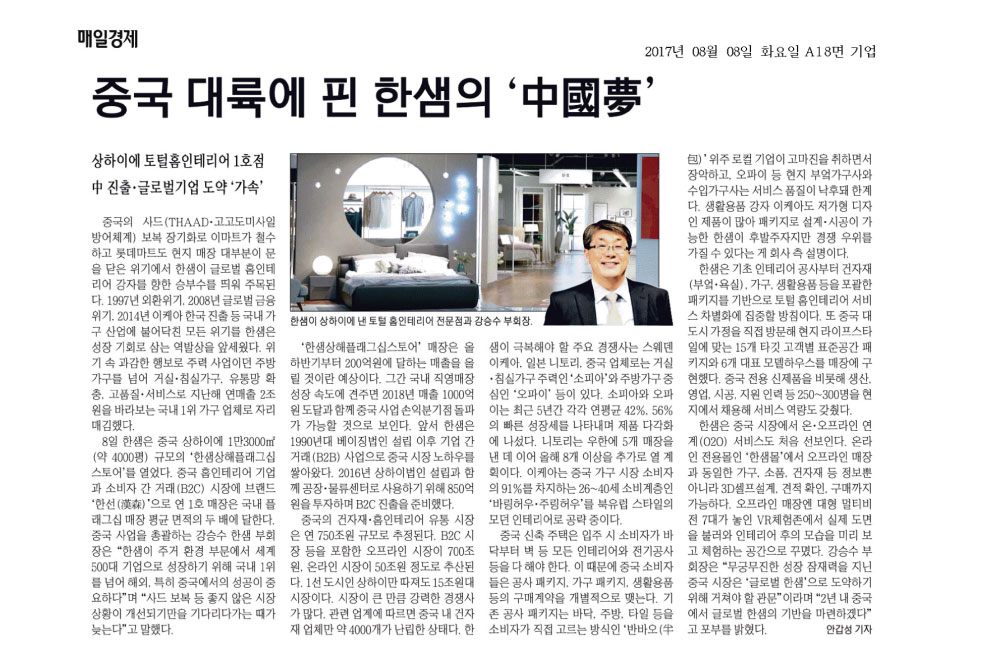 2017.08.08 The Korea Economic Daily