We Will Tell you Hanssem's various news
1. Suggestion of space solution by customer's individual life-cycle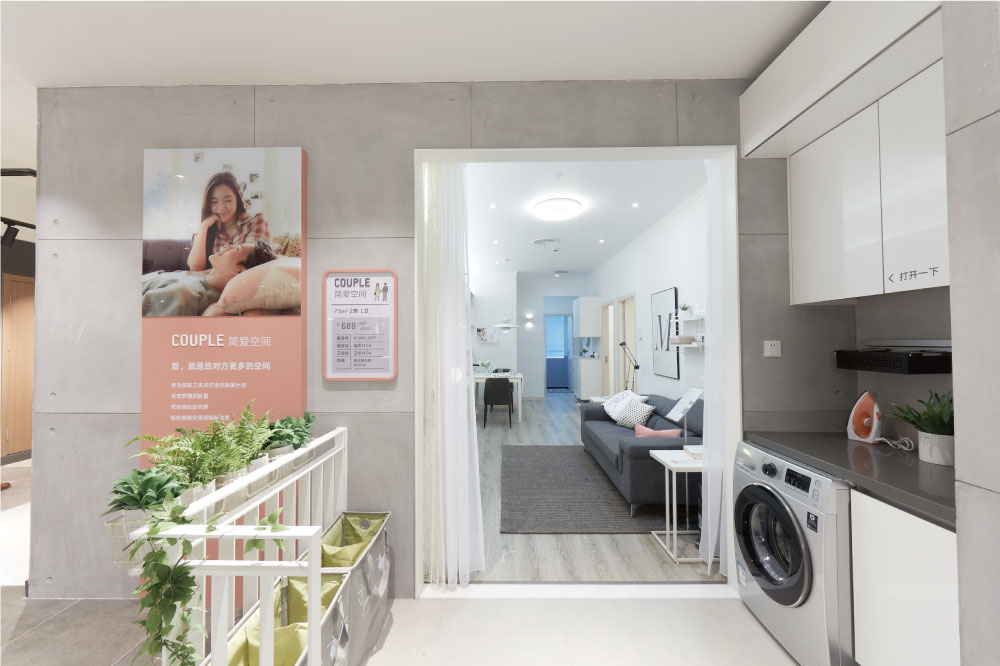 The company is proposing a space solution that can make Chinese customer's home a place where 'they want to go,
a place they want to live' through various life-style researches in main cities such as Beijing and Shanghai.
We have divided the lifestyle of the customers into 6 stages, from newly married couples to middle-aged children,
and have proposed 15 representative spaces that reflect the different lifestyles. Six of these have been made into model houses so that customers could experience it.
This is our unique competitiveness as it is distinguishes us from the existing Chinese companies that
cannot offer customized proposals according to the customer's lifestyle or children's age, nor can they display the furniture per item.
2.

One-stop home interior service from basic construction to the construction of materials, furniture and household goods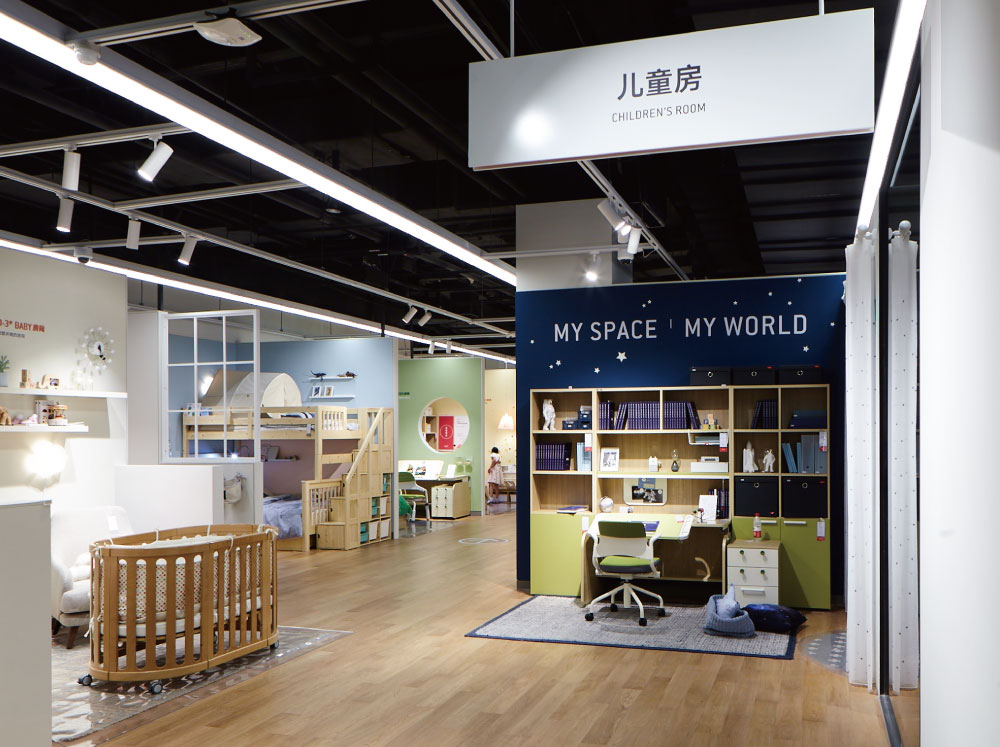 [Children's room hall]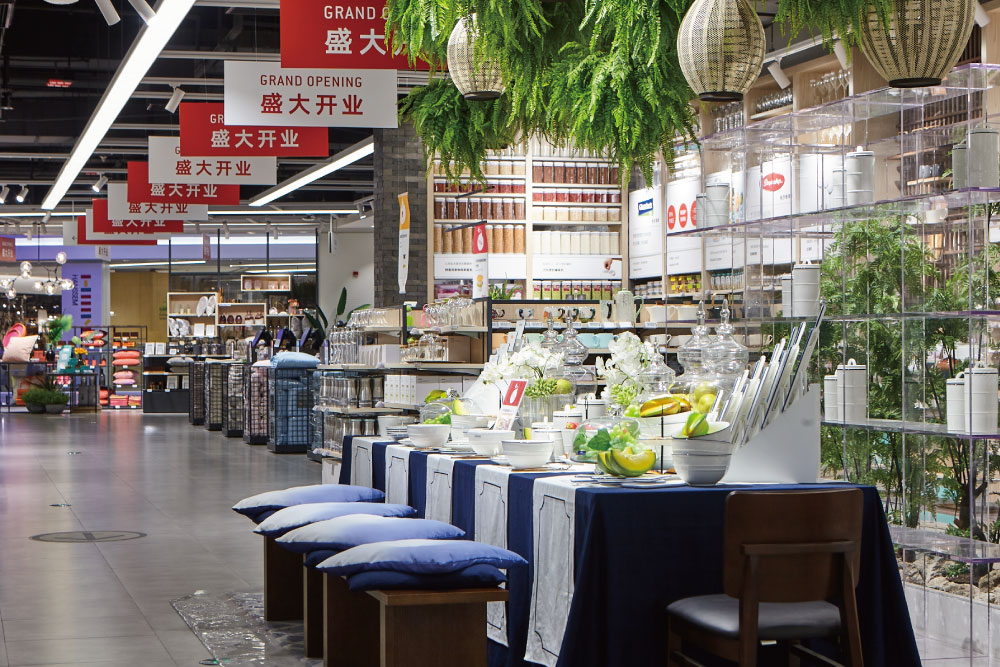 [Household goods hall]
The Shanghai Flagship Store is a flagship store, as well as a domestic re-house exhibition hall, KB exhibition hall,
a model that contains all the basic constructions taken in charge by an interior company it covers everything from basic construction of kitchens,
bathrooms, furniture, household goods and others of which makes is a one-stop shop that provides everything.
In China, unlike Korea,
the houses are sold in a state of frame of which the consumers have to contract with different companies for the basic construction, building materials,
furniture and household goods step by step, in order to live in the house. Basic construction such as electricity and fire-related precautions should be constructed with a construction company,
building materials for the kitchen and bathroom should be with the interior company and furniture and household goods should be purchased at a home interior shop.
Our company is the only company in China that can provide services from basic construction, to building materials,
furniture and household goods as a package to enhance the customer's shopping convenience.
3. Provides On/Offline O2O Service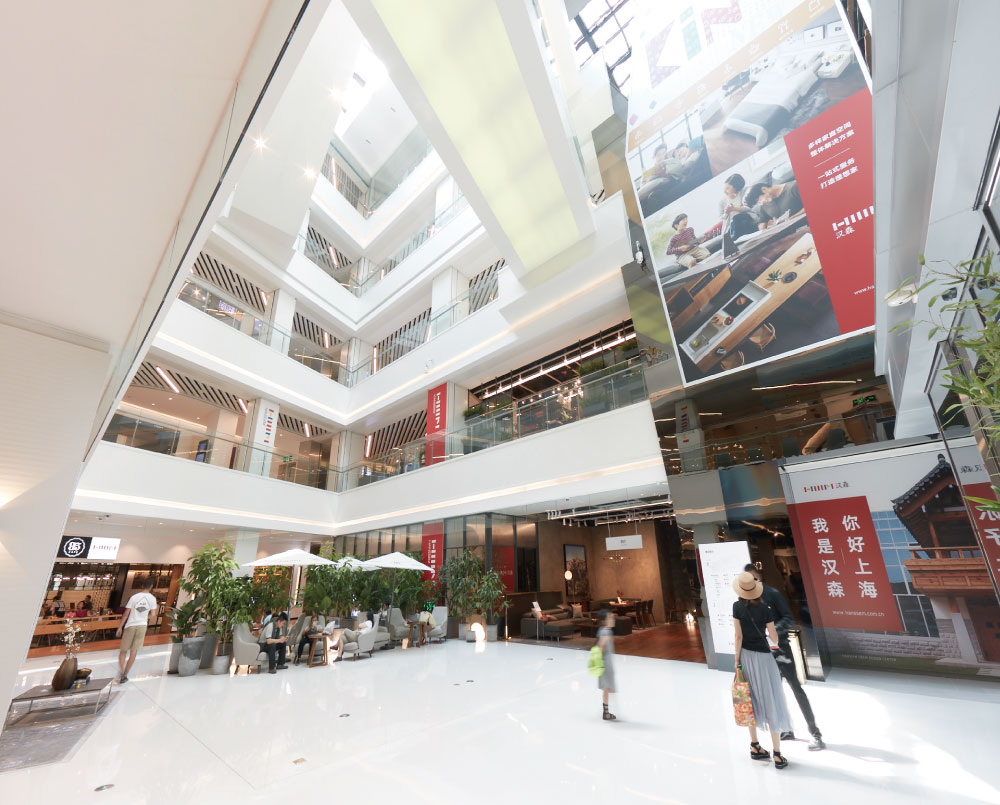 [Shop Entrance]
Hanssem in Korea has different products in on/offline shops,
but in China, you may be able to find the same products that are sold in offine stores even in online stores. Also,
not only can you self-design in 3D, but its conformation and payment are available too. At the store, you may be able to personally see and experience the products seen through online,
of which allows you to shop easily and conveniently anywhere and anytime.
4. 'Experience' type store through the Model House, VR Room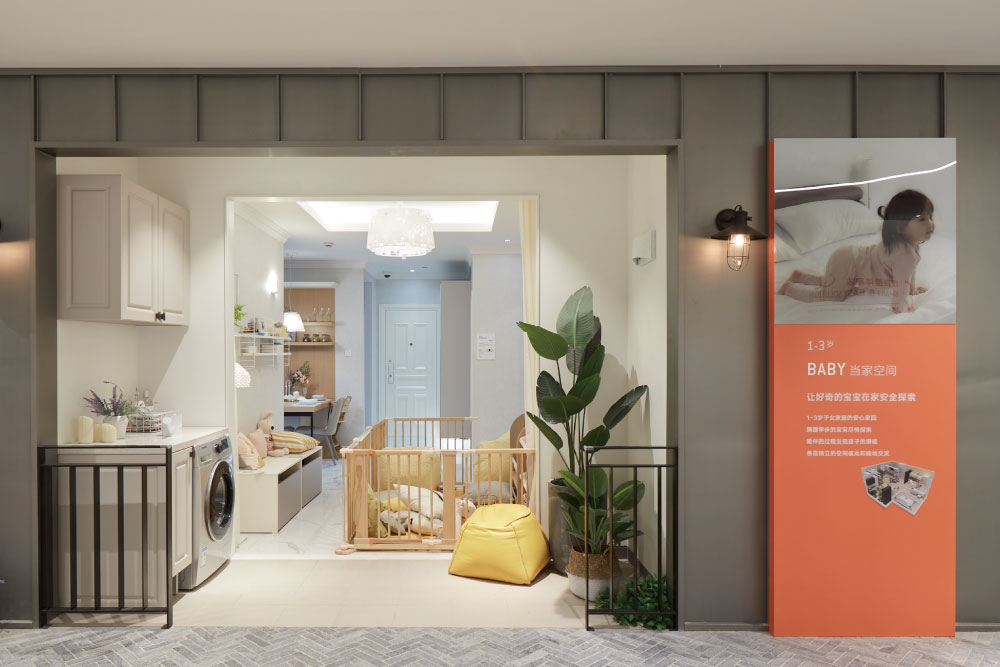 [Model House _ A family that has an infant]
At the offline store,
various experiences were made possible through the model house and the VR room.
At the Korean Flagshop, you can arrange the products of your choice together with an SC and a home planner,
but at the Shanghai Flagship Store, the customer can personally directly draw their house drawings in the VR room without the SC help and see how their house would look like.
5. Quality assurance through direct installation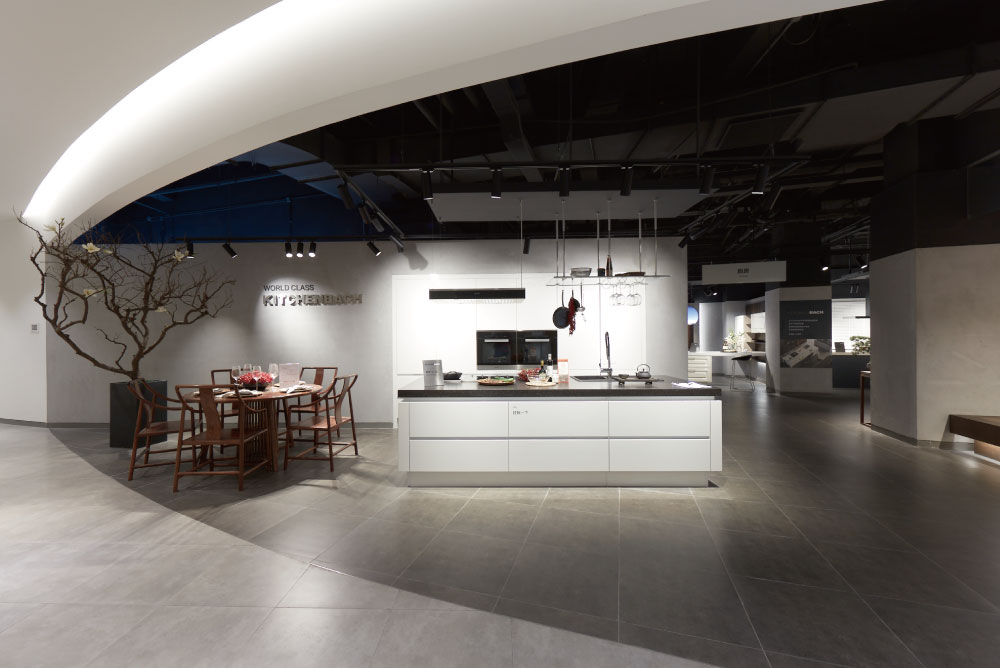 [Kitchen hall]
As in Korea,
Hanssem in China also guarantees the construction quality through direct installation.
To this end, the company has established 'Hanssem Decoration Corporation' as Hanssem's Service Center,
of which takes care of everything from the selection of the constructors, their education and AS.
In addition to the quality of the construction,
we directly produce the main products to differentiate the product quality.
Also, we have drastically reduced the delivery time to 7 days of which differentiates it from the Chinese companies that typically take 40~50 days.